A CHURCH THAT STANDS ON TRUTH
&
BELIEVES IN PRAYER
Welcome honored guests to Victory – Skagit Valley 's Pentecostal Church.
Here at Victory, we are a dynamic, Spirit filled, multi-cultural body of believers
–
Apostolic in doctrine, Pentecostal in experience –
committed to living for the Lord Jesus Christ to our fullest potential. When you arrive, expect to find a friendly, hope-filled experience, uplifting praise, worship and people committed to prayer. Come and receive a blessing in the presence of the Lord Jesus, as we exalt His Great Name and believe His Anointed Word.
The Leadership Team at Victory is a consecrated group of people that have a passion for fulfilling God's purpose in their lives
and in the lives of others – living an intentional life for the glory of God.
Our Pastor & History
Pastor & Sis. Ross & Family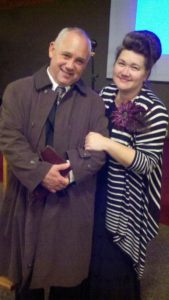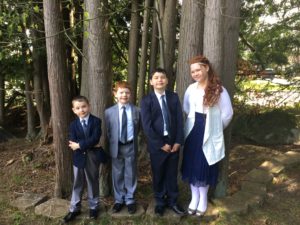 Pastor Ross and his wife, Katrina, moved to Mount Vernon in the beginning of 2003 equipped with the knowledge that the Lord had placed a burden for this city in their hearts. In the years since, the Lord has proven faithful, gracious, and merciful. Today, in what began as church started in their living room, Victory is a dynamic, multi-cultural body of believers endeavoring to reach the Skagit Valley with the life-changing message of Lord Jesus Christ that is Apostolic in doctrine – Pentecostal in experience.
Married for 20+ years, Pastor Ross and Sis. Ross have four wonderful children, love to have "coffee time" in the mornings solving the world's problems one sip at a time, are committed to the call that the Lord has placed upon them, and are so blessed to pastor this great church.
GIVE
Our God is a God of abundance and He loves to give. He sacrificed willingly on the cross and then invited us into fullness of life. As His children, we are called to imitate Him. Our generosity in giving is a demonstration of God's character and a response to what He has done for us.